A botanical based natural treatment for thinning hair and hair loss safe for use by Women (unlike Propecia) and Men that has been clinically proven in a double blind study which is published in an ethical peer review dermatologist journal.

"Using natural extracts to treat thinning hair and hair loss within the natural biochemistry of women and men."

For Androgenetic Alopecia - use all four (4) products *Requires compliant use over a period of months before results are achieved and confirmed.

For Alopecia Ariata - use Herbal Lotion and Supplements

For Immune System Responses - use Supplements

---

(C) 2000 Universal Biologics, All Rights Reserved.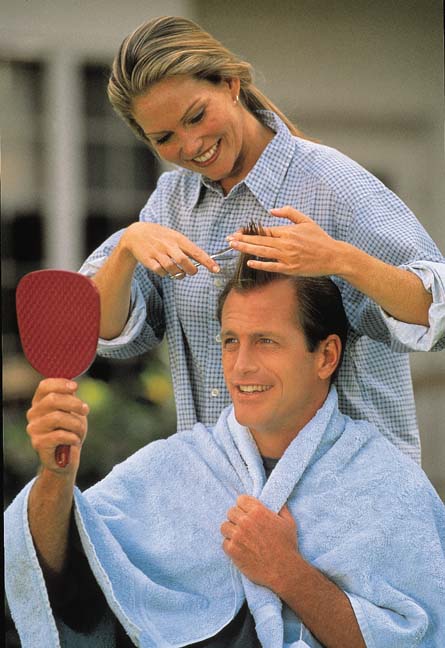 HAIRPRIME PRODUCTS
HairPrime Shampoo - formulated to avoid the use of high concentrations of harsh surfactants, occlusive conditioners, and other ingredients we consider adverse to maintaining a healthy scalp and environment for healthy follicles. The shampoo as formulated cleanses and prepares the scalp for an effective absorption of the clinically proven HairPrime Herbal Lotion.
HairPrime Lotion - formulated and clinically tested to address the adverse effects of DHT in hair loss. Combines a proven concentration of our patented extract of certain compounds from specially selected high quality herbs with strategic ingredients intended to deliver an effective and sustained treatment to the scalp.
HairPrime Scalp Primer - formulated to further prepare ("prime") the scalp's environment which may be adversely effected by hair spray, conditioners, gels, and other hair care products containing occlusive ingredients. Using a different extract of herbs and a different delivery system, the Scalp Primer enhances the treatment program.
HairPrime Herbal & Vitamin Supplement - formulated to incorporate herbs recognized in herbal medicine to enhance hair growth and melanization and herbs intended to address hair loss related to scalp inflamation caused by immune system responses.